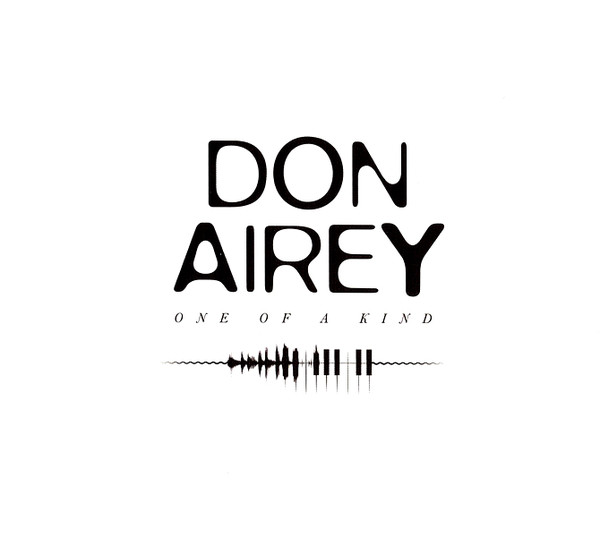 25th May 2018
Don Airey
EARMUSIC
Don Airey's discography is definitely one of the most impressive for any British musician. It is hard to find a name between all those that in the last 30 years have left a mark in the history of rock that has not worked with him at some point. To name the most obvious of Don Airey's associations: Ozzy Osbourne, Rainbow, Whitesnake, Judas Priest, Gary Moore, Brian May, Uriah Heep, Black Sabbath and, obviously, Deep Purple, the band Don Airey has been a full time member of, for over ten years. Don Airey has never been a session player. Bands and artists have worked with him for his unique musical vision, for the twist he could give to songs. Albums like Rainbow s Down To Earth or Ozzy Osbourne s Bark At The Moon would not have been the same without Airey s chord progressions, solos and his skill to play for the team. It is not difficult to see Don Airey playing with Deep Purple in front of 15,000 people in one day, and the next day playing the organ in the church of his beloved local village with the same
concentration and respect for the music and the audience. It is with the same spirit that Don shows no particular effort when moving from the glories of the last two Deep Purple albums (NOW What?! and Infinite, both having benefitted from his very present talent) and the work in clubs with his own band. Always with a big smile on his face as soon as the guitar roars, he is waiting to reply with his Hammond.
One Of A Kind is just that a true classic hard rock gem displaying great melodies, great riffs, great solos and a unique band unity. It has also been recorded using the spirit of a band and therefore features talented prominent band members. Carl Sentance (from the current line-up of British legends, Nazareth) is a singer that all fans of rough voices like Rob Halford and Graham Bonnet would love. Laurence Cottle, who has played with Don in the Gary Moore band makes a great rhythm section together with the thunderous talent of Jon Finnigan, evidently loud on stage as much as in life. Last but definitely not least, the incredible talent of Simon McBride, who shows no fear of being compared to the many incredible guitar players Don has played with before. Simon was also part of Ian Gillan's band, together with Don – during the recent tour in Eastern Europe. One song after the other quenches every hard rock fan's thirst; who would make a capital mistake to overlook this album.